Distance Selling
---
Charles de Foucauld Products
To facilitate the sale of our Charles de Foucauld products, we offer distance selling. The products can be sent by post or picked up in our shop
the Docks of the Loire.
For this, we invite you to fill out our order form via
this Google Forms link.
We will come back to you to confirm your order.
Charles de Foucauld, who is he?
Charles Eugène de Foucauld de Pontbriand, was born on September 15, 1858 in Strasbourg and died on December 1, 1916 in Tamanrasset, he was a cavalry officer in the French army who became an explorer and geographer, then a Catholic monk, priest, hermit and linguist .
Charles de Foucauld became an orphan at the age of 6 and was raised by his maternal grandfather, after having joined the special military school of Saint-Cyr, his classification allowed him to choose the cavalry. He therefore joined the cavalry school of Saumur.
Why will he become holy?
On December 1, 2016 (the day of the 100th anniversary of the death of Charles de Foucauld), a young carpenter, Charles survived a professional accident in Saumur, a theological investigation linked the two characters. Indeed the young carpenter survived a fall of 15 m from which he emerged unscathed, despite his abdomen being pierced through and through by a piece of wood from a bench, he escaped without a fracture and without any injury. vital organ. The scene took place during restoration work on the chapel of the Saint-Louis institution, a Catholic high school. The Vatican has commissioned a theological investigation to connect what the Church considers "a miracle". After consulting the medical profession, she established, among other things, that only "exceptional luck" saved Charle, the carpenter.
Charles de Foucauld will therefore be canonized on May 15, 2022 in Rome.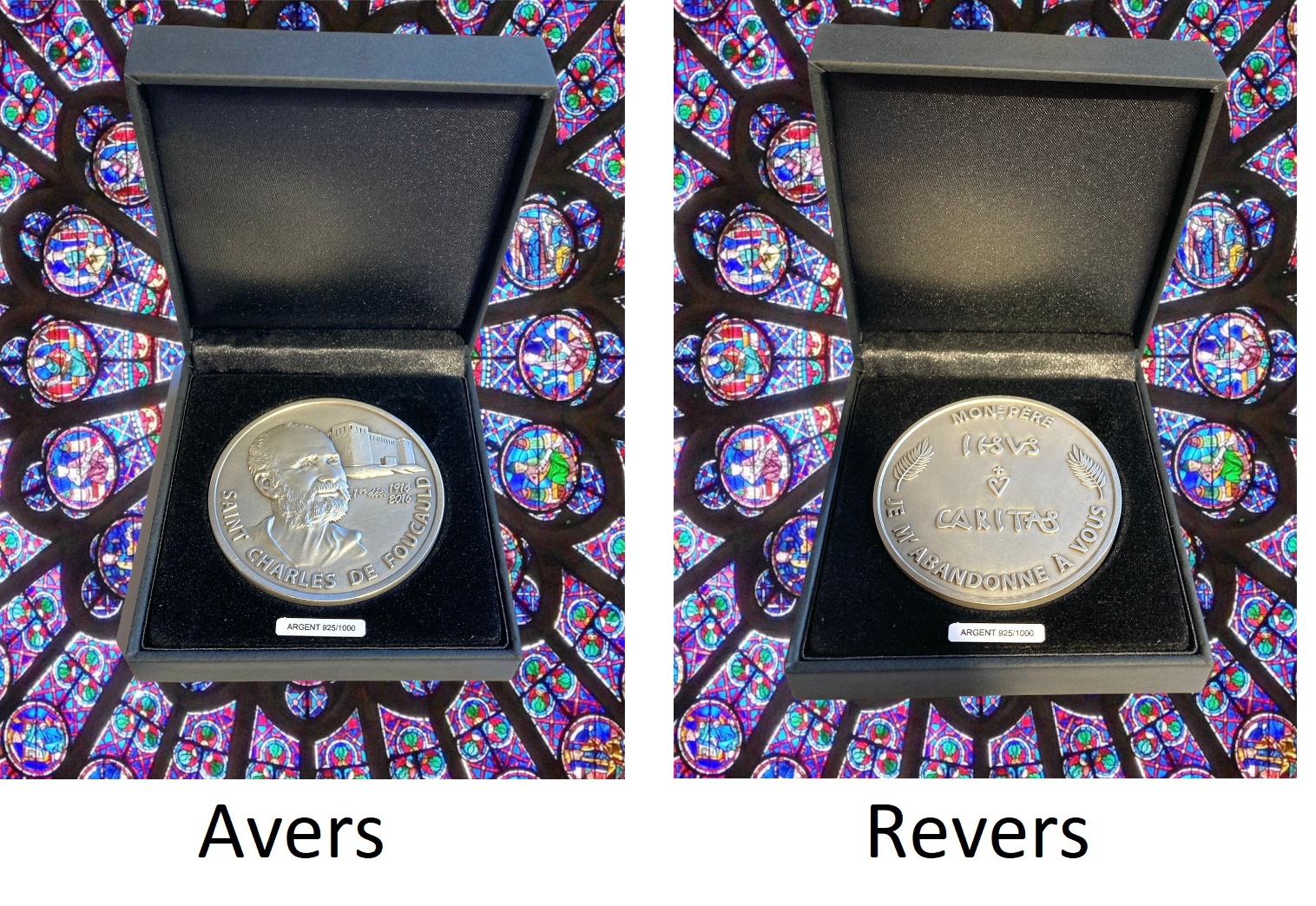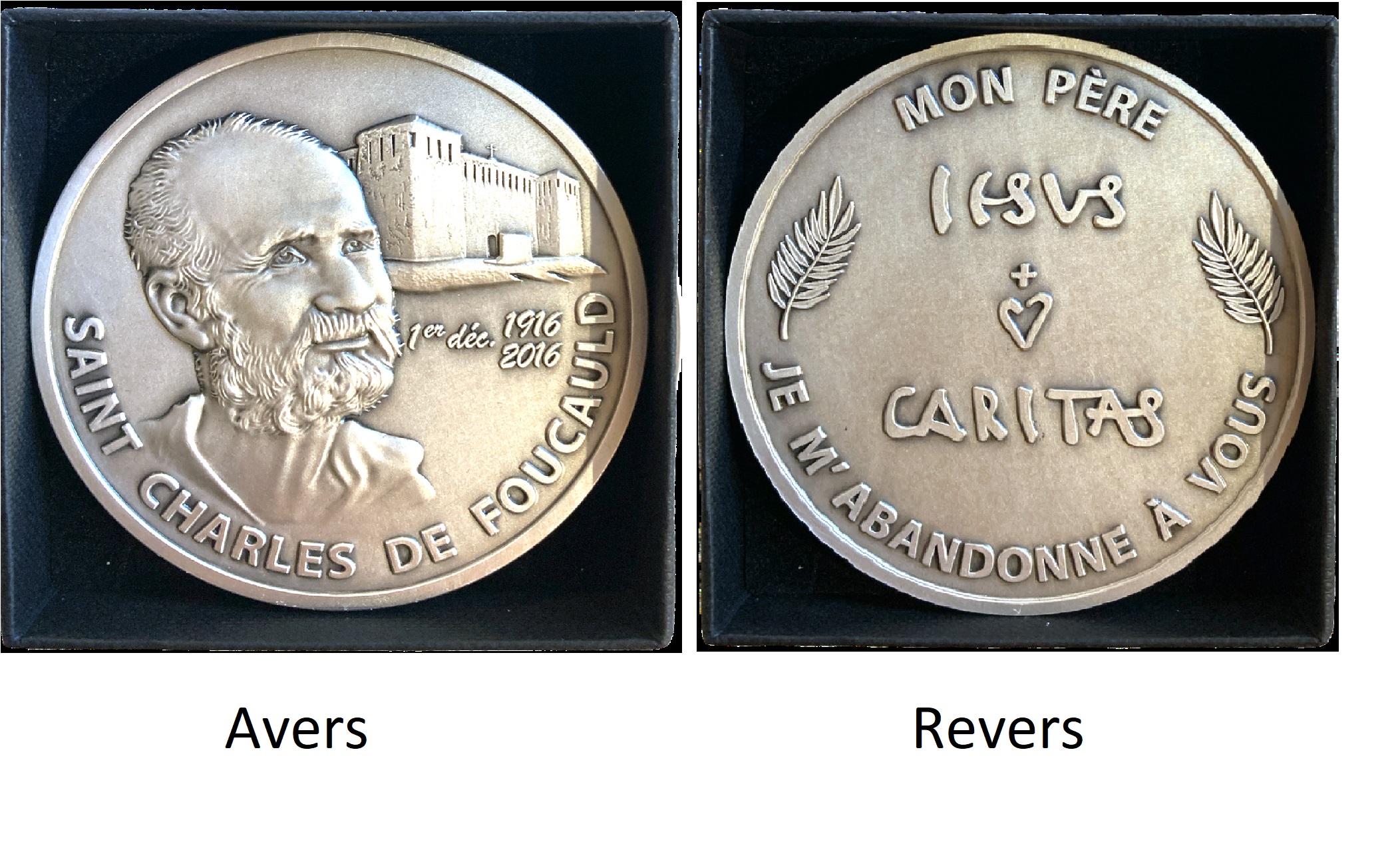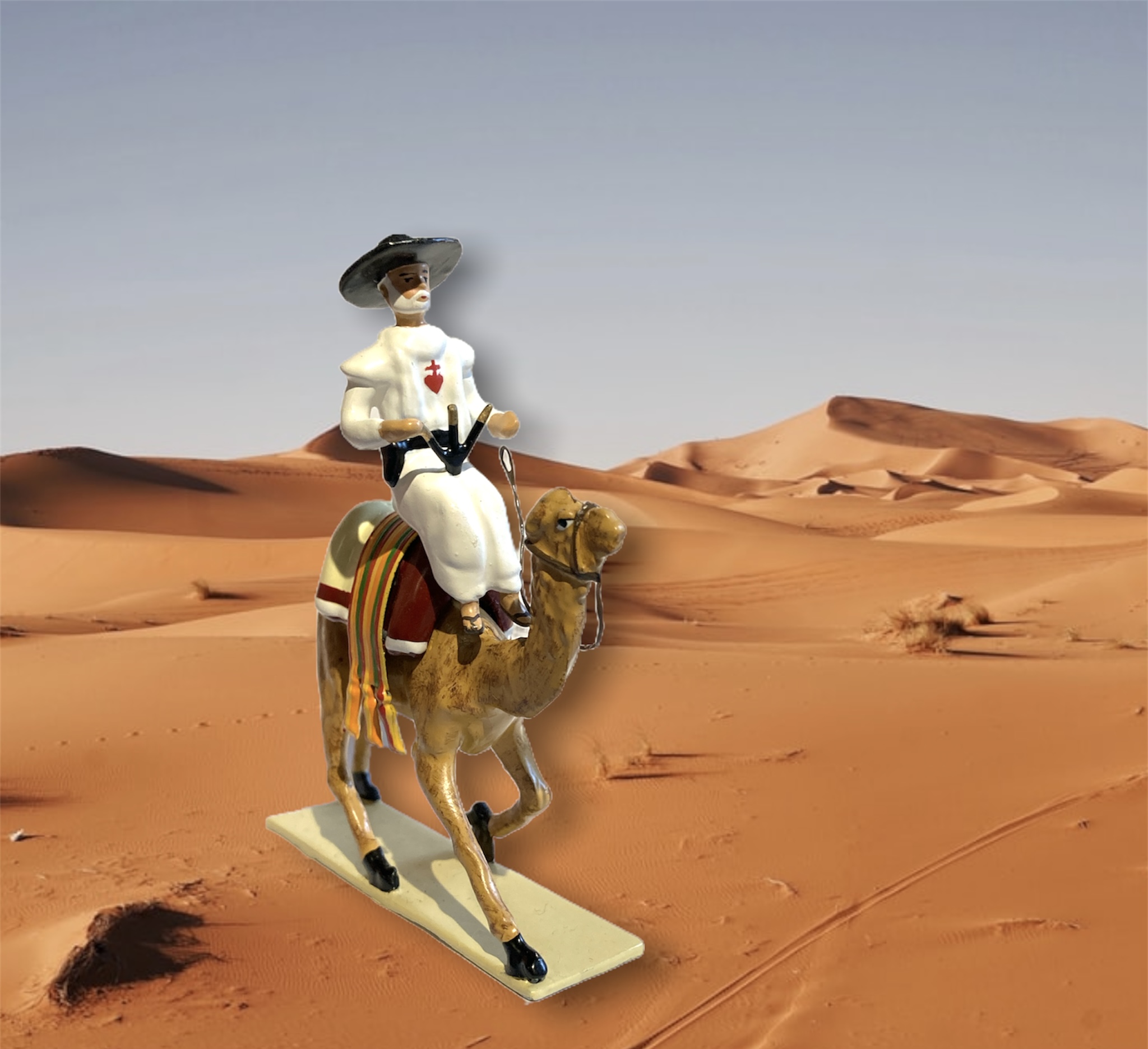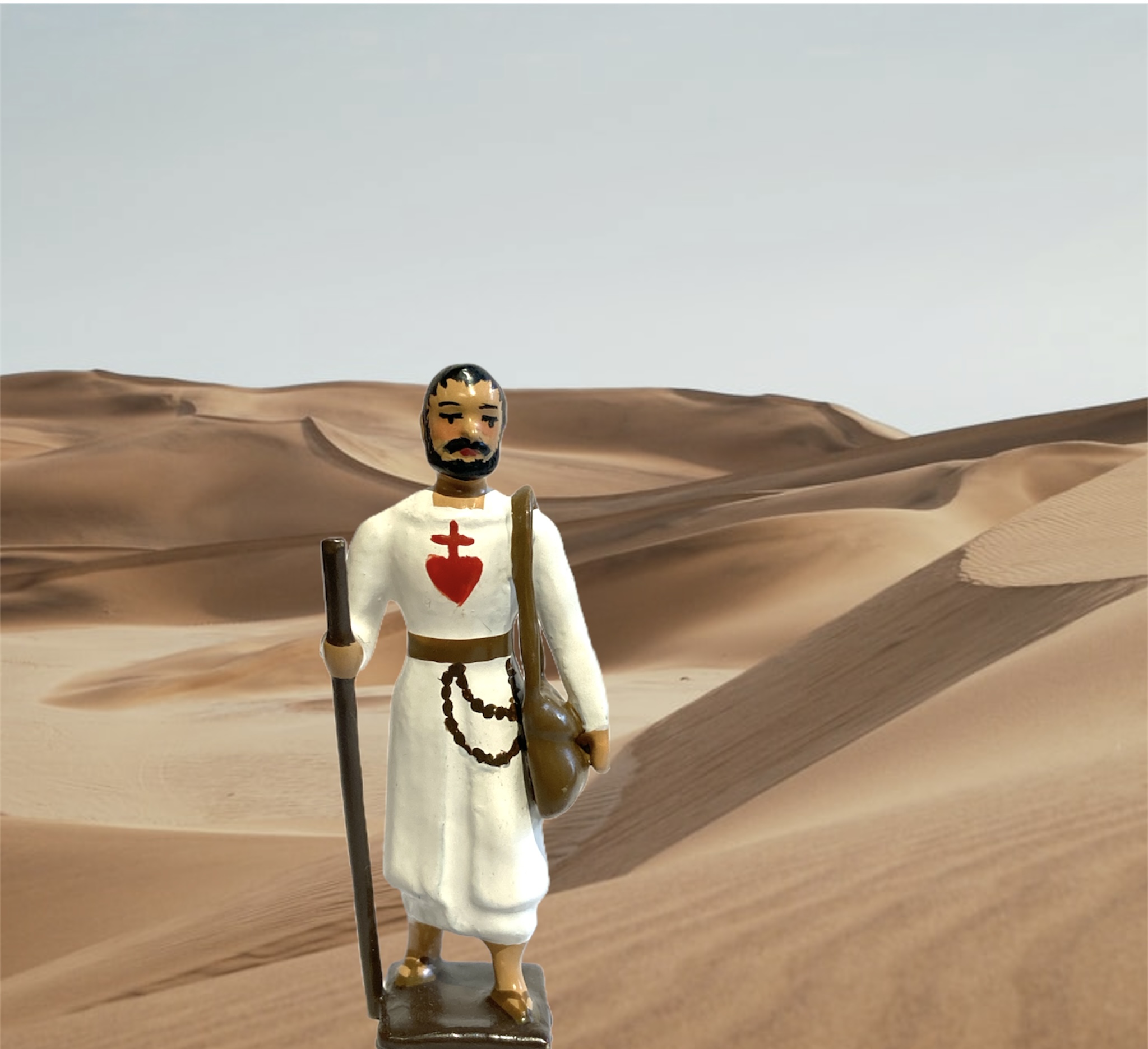 Martineau, master medalist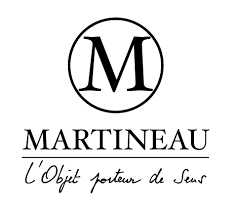 "Martineau is a French company recognized for the quality of its products and services. Today, aware of the rarity of the trades that are hers, Martineau lifts the veil on a precious French know-how, that of the manufacture of meaningful objects such as religious medals, rosaries, decorations and badges, badges, souvenirs, jewelry and metal parts for the luxury industries. »
Source: Martineau website
CBG Mignot, 200 years of history

"Founded in 1825 in Paris and established in Anjou since 1994, CBG Mignot has been perpetuating for nearly two hundred years. Each of our figurines is still cast, assembled and meticulously painted by hand, according to ancestral processes where the hand and the eye of the worker have kept their privileges. in the great tradition of toy soldiers.
The fundamentally artisanal character of our productions means that none of the figurines is similar to another, that each of them is, in a way, an original, and that we always feel the hand of the worker who participated in its creation. This customization of each figurine does not detract from the historical accuracy which is one of the main principles of our workshop. Last attraction, and not the least for the collector: the rarity, linked to the very slow pace of production. »
Source: CBG Mignot website